H.VIR® – The Leading Infrared Window
The interior of electrical equipment is often inaccessible for regular inspection. Thanks to H.VIR® infrared optical windows, it is possible to carry out maintenance testing on live equipment using thermography. Equipped with infrared cameras, thermographic technicians and operators have real protection from electrical arcs (start of fire).
The H.VIR® is the only optical window in the world to be equipped with a Wideband crystal (Bands I, II and III) covering the field of use of all IR cameras on the market (0,3 µm to 13 µm). The use of H.VIR® infrared windows means you can successfully prevent industrial fire risks linked to electrical equipment without production unit interruptions and without pre-inspection operations.
The H.VIR® 75 type 20 is the small infrared window of the H.VIR® range. Installed on electrical equipment, it allows you to carry out preventive maintenance through a thermographic camera in an electrical condition of normal charge.
See this product
Other categories of IR windows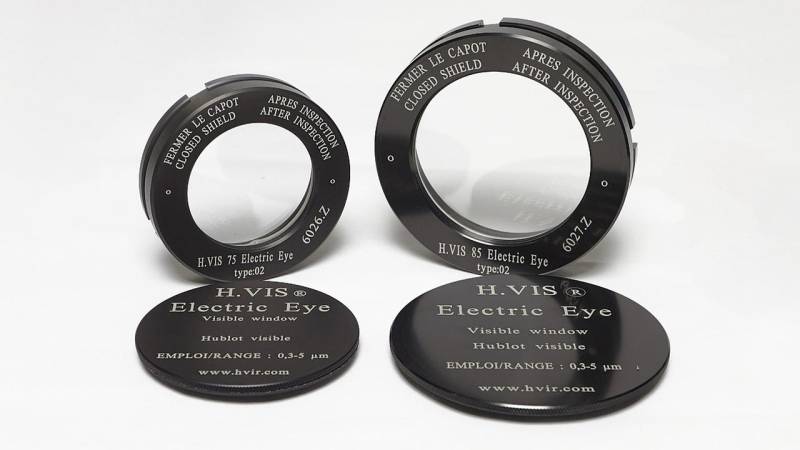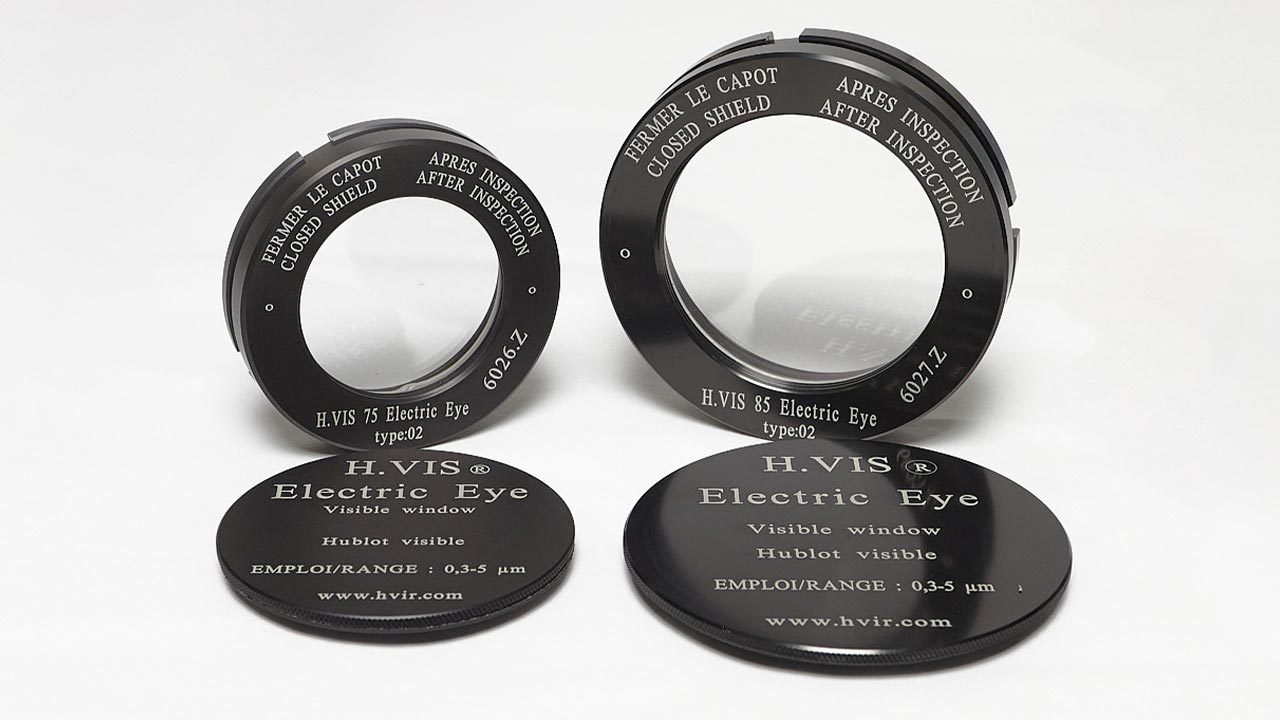 H.VIS Electric Eye® infrared windows
H.VIS Electric Eye® infrared windows are mainly dedicated to the visual monitoring of electrical equipment. They can also be used for thermography but only with shortwave cameras.